Eve Pass Instructions
Use the App to register yourself and guests when using the Clubhouse facilities.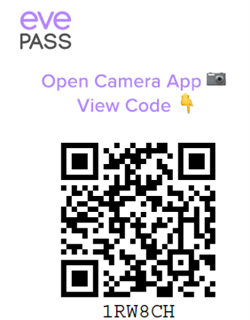 Open the camera app on your phone and View the image on your phone. A notification at the top of your screen will redirect you to the app or visit evepass.app
Register by entering your name, email and phone scan the code to complete your check-in.